SIMPLY MUSIC PIANO LESSONS FOR ADULTS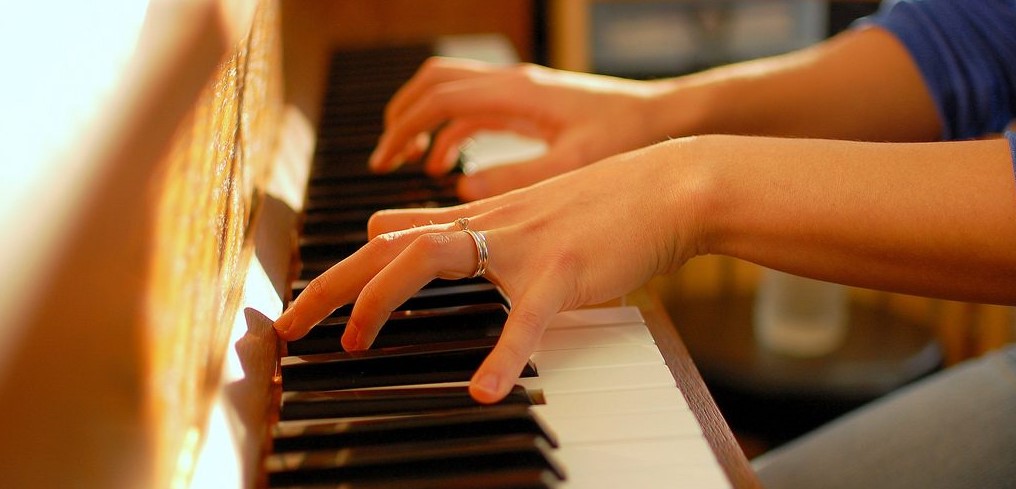 Is now the time for you to learn to play the piano?
Maybe you took lessons as a child, but stopped, or maybe you didn't have the opportunity when you were younger, but now you have the time and resources for music lessons. 
And that makes this a great time to start the Simply Music piano program,
because you can now learn to play great-sounding music immediately, from your very first lessons.
---
The Simply Music method focuses on the sheer joy of making music.  Its basic premise is that, without exception, everyone is musical.  This innovative piano program will have you playing a variety of contemporary, classical, and blues pieces from your very first lessons, before you learn to read music. 
While temporarily delaying the reading process, students are able to quickly play a huge variety of music, as well as develop skills in accompaniment, composing, and improvising.  In the same way that we all learn to speak years before we learn to read and spell, this temporary delay in music reading allows the student to be immersed in the experience of immediately playing great-sounding music.    
I love teaching this unique approach to adult students! It is wonderful to help a student return to the piano after many years away or start for the first time.  My students are thrilled with the progress they make and I am delighted to see how well they can play in only a few weeks of lessons.
---
Why not see if this method is for you? 
It's never too late to learn.
---
CURRENTLY ONLY ONLINE LESSONS ARE AVAILABLE
---