The Playing-Based Approach to Piano
Simply Music is the largest playing-based music education institution in the world. The revolutionary Simply Music Piano program offers a breakthrough in music education, and has students playing great-sounding contemporary, classical, gospel, blues and accompaniment pieces -– immediately -– from their very first lessons.
Simply Music focuses on the sheer pleasure of playing. The 'hands-on' approach, and immediate results, actively dispel the notion that learning to play means enduring years of lessons, boring practice sessions and relentless hours of drills.
---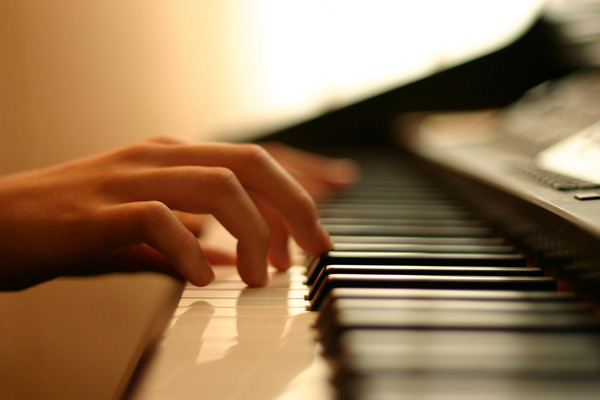 What Makes Simply Music Different?
Four Key Distinguishing Features
* The quantity of music you learn
* The quality of music you immediately learn to play
* The speed of your progress
* The ease with which you experience the process
Accessibility
The Simply Music Method is based on the premise that everyone is naturally musical — even people who previously thought that they were not! Because of this premise, Simply Music has been very successful in reaching whole populations of all ages who might never have had access to learning the piano before.
---
"This is a wonderful music program and the results are astounding! Even if you don't consider yourself musically inclined, this program is for you. I love Simply Music's approach."
— Dr. Anne Margaret Wright (Psy.D.), Educational Consultant
---
---
Delayed Reading
Traditional methods insist that beginners learn to read music as the means of learning to play. This removed the natural connection between student and instrument and commonly removes all the fun, as well.
In fact, expecting students to read music before they've learned to play is like expecting children to real and spell before they've learned to talk.
Simply Music temporarily delays music reading and immerses students in the experience of immediately playing great-sounding music. As students build up a repertoire of songs, they are putting patterns and technical motions into their muscle memory which will aid them when they begin reading musical notation.

With Simply Music, you experience the pleasure and satisfaction that come from immediately playing a huge repertoire of great-sounding music.
Goals
The main goal of Simply Music is to increase the likelihood that students will keep playing the piano for the rest of their lives. Our goals for achieving results are that students will:
* Have the ability to play a huge repertoire including classical, popular, blues, jazz and accompaniments.
* Experience playing as a natural form of self-expression.
* Have a highly positive experience with music learning.
* Develop the ability to progress independently. This includes developing a strong foundation in music reading and theory.
---
"I have seen a lot of music programs over the years. Some were fun. Some were clever. Some were thorough. Here's one that has it all. In terms of presentation, effectiveness, philosophy — you name it — there's nothing out there that compares at all."
— Mary Pride, Publisher, Practical Homeschool Magazine