What was happening in music during the period in which Michelangelo was painting the Sistine Chapel? A return to some ancient ideals led to a rediscovery of the science of acoustics, providing a basis for the theory of modern harmony. The Renaissance brought significantly increased amounts of harmony and polyphony into music, as most composers were focused on choral music. Religious music continued to flourish throughout the entire Renaissance period, including new forms such as masses, anthems, psalms, and motets. Some composers of sacred music began to adopt secular forms (such as the madrigal) towards the end of the period.
MADRIGALS were popular, complex pieces for singers (without instrumental accompaniment).  They were constructed using a set of cleverly intertwined vocal lines in a style we call "polyphony" (literally, many sounds or many voices).
---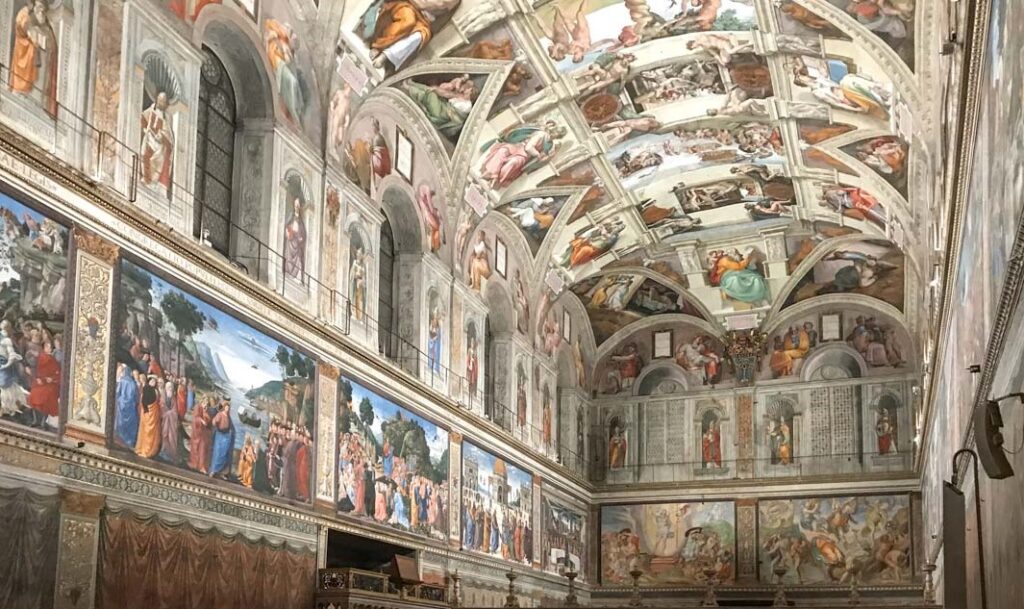 ---
---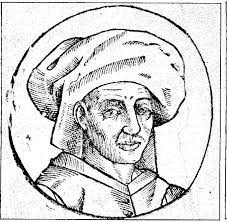 Josquin des Prez (c. 1440/50-1521)
Ave Maria . . . Virgo Serena (c. 1475)
A contemporary of Leonardo da Vinci and Christopher Columbus, des Prez was a master of Renaissance music. Like many Flemish composers, he had an international career. He was born in the province of Hainaut (now Belgium) and spent much of his life in Italy. In later years, he worked for Louis XII in France.

This Latin prayer to the Virgin is set to delicate and serene music as a four-voice motet.
---
---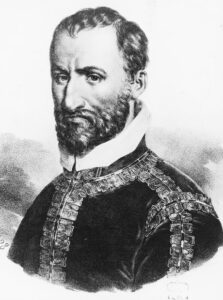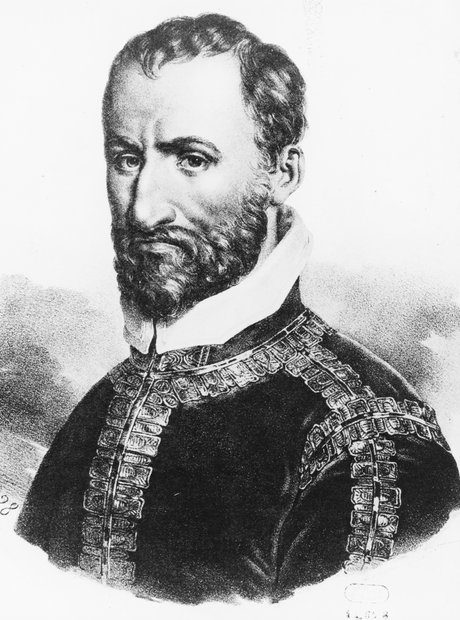 Giovanni Pierlugi da Palestrina (1525-1594)
Missa Pape Marcelli: Kyrie eleison (1567)
Palestrina is known for his songs written for voice alone. However, unlike Gregorian chant, the melody isn't sung in unison, but in harmony. His is complete works comprise some 34 volumes and, with the exception of a few madrigals, was sacred music.

Stories have circulated about how he "saved" music for the Catholic church service. He was commissioned to write a mass as a test case and produced the "Missa Pape Marcelli," which was so beautiful that the cardinals voted in favor of retaining music.


---
---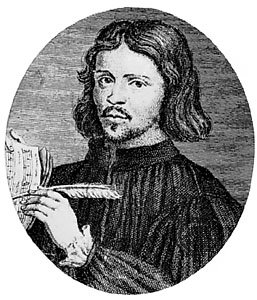 Thomas Tallis (c. 1505 – 1585)
Spem in alium nunquam habui (c. 1570)
Thomas Tallis is one of the most important English composers of sacred music. As a gentleman of the Chapel Royal he served under the reigns of Henry VIII, Edward VI, Mary Tudor and Elizabeth I, managing to remain in the good favor of both Catholic and Protestant monarchs.
Spem in alium nunquam habui (Hope in Any Other Have I None) is a 40-part Renaissance motet which is considered his single greatest achievement for the Protestant Queen Elizabeth. It used a text that presented God as the only hope of human kind.
---
This is the third of nine chant tunes for psalms compiled for the Archbishop of Canterbury in 1557. The third mode is the Phrygian mode.
---
Fantasia on a Theme by Thomas Tallis
In the early 20th century, composer Ralph Vaughan Williams came across this tune (Third Mode Melody) and chose to explore it with variations. The work is written for three different-sized string ensembles: A full string section, a smaller group of nine players, and a quarter, creating a lush soundscape with shimmering colors and echoes.
---
---

Andrea Gabrieli (c. 1520-1586)
Ricercar in the Twelfth Mode (1589)
An Italian composer and organist of the late Renaissance. He was an important composer of both sacred and secular vocal music, as well as instrumental music and served as the organist at St. Mark's Cathedral in Venice from 1564 until his death.
---
---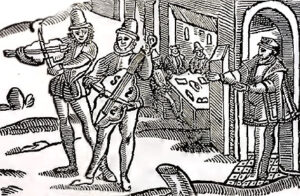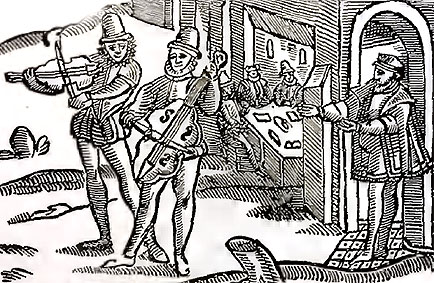 Thomas Morley (1558-1602)
Now is the Month of Maying (1595)
Morley was an English composer best known for his madrigals. The words of this five-voice song describe flirtation and courtship in the springtime.
---
---

Anon. Greensleeves (c. 1580)
This is a traditional English folk song which was first mentioned in the record circa 1580. This is arrangement is by the English composer Ralph Vaughan Williams.
---
---
Claudio Monteverdi (1567-1643)
L'Orfeo: Toccata (1607)
One of the inventors of music-dramas, otherwise known as opera. Like so many aspects of the Renaissance, opera was an attempt to recreate the glories of ancient Greece. In this case, the model was the Greek play, which was performed in outdoor amphitheaters with accompanying musical instruments. In his lifetime there were sixteen public opera houses in Venice alone. His work marks the transition from the music of the Renaissance to that of the Baroque.

Claudio Monteverdi might be astonished to learn that his 1607 experimental opera Orfeo is still performed today. Called a favola in musica (fable in music), his innovative setting of the Orpheus myth contained the seeds of the dawning Baroque style. It foreshadowed ideas that shaped opera for the next 300 years.
---
---
William Byrd (1543-1623)
Fantasia A 6 (1611)
English organist and composer of the Shakespearean age who is best known for his development of the English madrigal. He also wrote virginal and organ music that elevated the English keyboard style.
---
---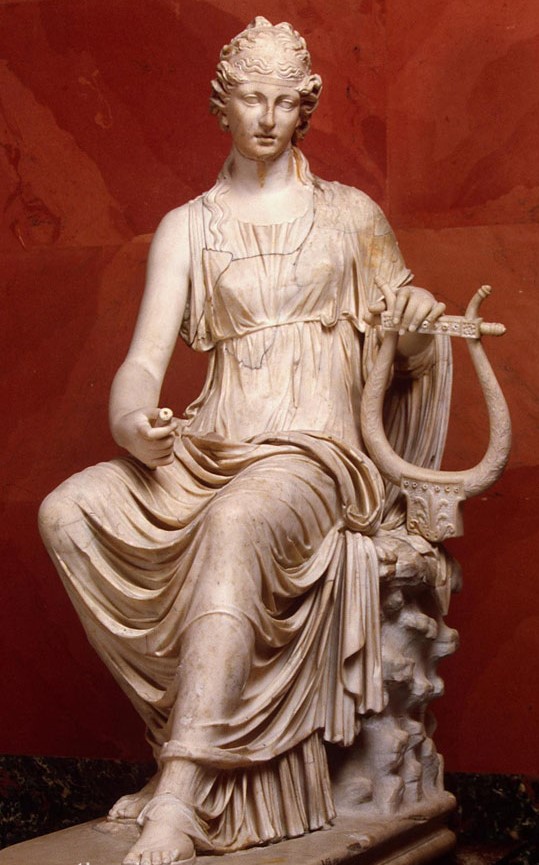 Michael Praetorius (1571-1621)
Terpsichore: La Bouree (1612)
La Bouree comes from Terpsichore, which is a collection of over 300 French dance tunes arranged for instrumental ensemble by Praetorius, a German composer and music theorist.





---
---
Gregorio Allegri (1567-1648)
Miserere Mei Deus (c. 1638)
Gregorio Allegri worked at the Medici court. He was a devout Catholic, having been trained as a priest, and he worked with the Vatican's Papal Choir right up until his death.

"Miserere Mei Deus", one of the most beautiful compositions ever written, is a sublime nine-voice setting of Psalm 51: Miserere mei, Deus, secundum magnam misercordiuam tuam ("Have mercy upon me, O God, after Thy great goodness"). It is sung during services traditionally on Good Friday of Holy Week, but only in the Sistine Chapel. The pope forbade anyone from transcribing it, and its exact composition was kept secret for over 100 years.