Johann Sebastian Bach – Sinfonia from Christmas Oratorio
Bach's six-part Christmas Oratorio was written for the festive season in Leipzig in 1734 and features music not only for Christmas Day and the following two days, but also for the Sunday after New Year and the Feast of the Epiphany. 
---
---
Émile Waldteufel – The Skaters' Waltz
One of the most famous wintery pieces in classical music, The Skaters' Waltz was written in 1882 and inspired by the sight of Parisians skating on the frozen Seine river.
Waldteufel wrote over 200 works, but this is the piece he is best remembered for.
---
---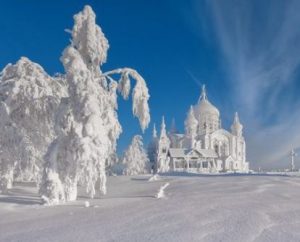 Tchaikovsky – Symphony No. 1
Tchaikovsky wrote three versions of his first symphony before he was satisfied. Unlike the titles of his second and third symphonies – the 'Little Russian' and 'Polish' – the title 'Winter Dreams' was dreamed up by the composer himself. The first movement also carries the subtitle 'Dreams of a Winter Journey' and the second is called 'Desolate Land, Land of Mists'.
---
---
Engelbert Humperdick – Evening Prayer – "Hansel and Gretel"
Humperdinck's fairy tale opera has been associated with the festive season since its premiere – it was first performed on 23 December 1893. Hansel and Gretel have been battling against the witch in the gingerbread house in opera houses all over the world ever since.
When at night I go to sleep
Fourteen angels watch do keep
Two my head are guarding
Two my feet are guiding
Two are on my right hand
Two are on my left hand
Two who warmly cover
Two who o'er me hover
Two to whom 'tis given
To guide my steps to heaven
---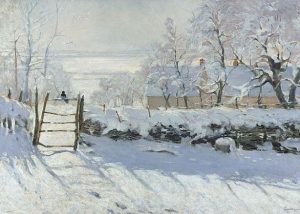 Claude Debussy – Footprints in the Snow
This delightful piano miniature comes from Debussy's first book of Préludes (a collection which also includes 'La fille aux cheveux de lin' and 'La cathédrale engloutie'). It has been suggested that Debussy was inspired by the snowy scenes by Impressionist painters like Monet and Sisley.
---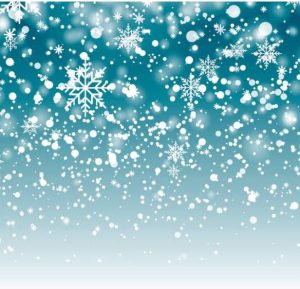 Claude Debussy – Snowflakes are Dancing
Isao Tomita, a pioneer in the synthesized music scene, used the Moog Synthesizer to produce unique rendition of this lovely piece by Debussy.  This is from Tomita's second album, which was released in 1974.
---
---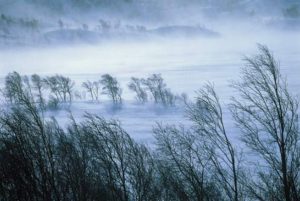 John Rutter – Blow, Blow Thou Winter Wind
This setting of a song from Act II of Shakespeare's As You Like It was originally published as part of John Rutter's cycle of six choral settings with small orchestra, When Icicles Hang.
Blow, blow, thou winter wind,
Thou art not so unkind
As man's ingratitude;
Thy tooth is not so keen,
Because thou art not seen,
Although thy breath be rude.
Heigh-ho! Sing, heigh-ho! Unto the green holly:
Most friendship is feigning, most loving mere folly:
Then, heigh-ho, the holly!
This life is most jolly.
Freeze, freeze, thou bitter sky,
That dost not bite so nigh
As benefits forgot:
Though thou the waters warp,
Thy sting is not so sharp
As friend remembered not.
Heigh-ho! Sing, heigh-ho! Unto the green holly:
Most friendship is feigning, most loving mere folly:
Then, heigh-ho, the holly!
This life is most jolly.  
---
---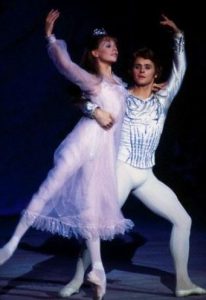 Tchaikovsky – Nutcracker Ballet
This link is for the 1977 television adaptation of Baryshnikov's Nutcracker production, considered "the most romantic version ever."  This starred Mikhail Baryshnikov, in his prime, and Gelsey Kirkland, and featured the American Ballet Theatre.
This was the first version of Nutcracker Ballet I ever saw and it remains my favorite to this day.
---
---
And finally the hilarious Christmas Can-Can.  The melody is "The Galop Infernal" from Jacques Offenbach's operetta "Orpheus in the Underworld."   The operetta (meaning a short opera) was a satire about Greek mythology, and "The Galop Infernal" is one of the final scenes of the play where the gods are having a wild party and galloping around the stage. This is a new and very entertaining version of this tune by the acapella group Straight No Chaser.