---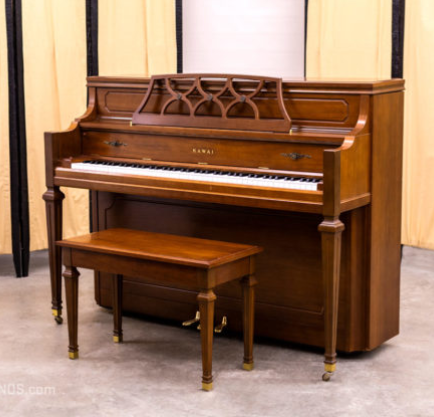 Acoustic Pianos
A lot of families think that they need to purchase an acoustic piano. What they don't realize is that an acoustic piano (upright or grand) is a lot like purchasing a car — and it's often close to the same price! Even if you purchase one used, you should get it from an authorized retailer.
Please, please . . . DO NOT go on Craigslist or some other online market and purchase a used piano. While there are certainly deals out there, you need to know quite a bit about the engineering of an instrument in order to know if what you are paying is what it's actually worth.
If you can afford an almost new piano, and are willing to keep up with regular tuning and maintenance, then, by all means, go for it.
---
Digital Pianos & Keyboards
Especially for beginners, I highly recommend purchasing a digital piano or keyboard, rather than an acoustic piano. Digital pianos quite often are more affordable, more portable, and have tons of extra features for making music (like the ability to play along with rhythms and change the sound). They may also be connected to a computer, adding even more useful features. Plus, you can control the volume and practice with headphones — which means students are able to concentrate more easily in a distracting environment (and not drive other people in the house crazy with repetitive practicing).
If you're interested in a digital piano, here are the main features to look for:
61+ Keys (no less)
Full size/Standard size keys
Touch sensitivity
Built-in speakers
Sustain pedal
Another good feature is weighted or semi-weighted keys, but this often adds to both the expense and the overall weight of the keyboard.
Be prepared to also purchase accessories such as a stand, headphones, and maybe even a bench.