Tuition
It's important to understand that tuition is charged as a FLAT MONTHLY RATE. You can think of this as a subscription or membership fee (Spotify, Netflix, gym membership, etc.). This means that the tuition rate will remain fixed, regardless of whether there are four or five weekly lessons during a given month. The current monthly tuition rate is $150 ($35/week) for half-hour private lessons. At the present time, I ask that payment be by check (made out to Cara Morgan) or cash.
If you are interested in lessons but experiencing financial hardship due to the current pandemic,
please contact me and we can discuss possible alternatives.
---
Student Home Materials & Curriculum Costs
Simply Music Student Home Materials
To participate in the Simply Music Piano program, students are required to purchase the Simply Music instructional materials to use at home. The Student Home Materials include video, audio and print aids which allow students to easily and effectively review much of the material presented in their lessons. Regardless of the student's age or experience, the Student Home Materials dramatically increase their results and playing satisfaction. Students must have access to appropriate internet service and internet-ready devices in order to properly use the digital home materials. Simply Music Student Home Materials are not included in your tuition.

Student Home Materials can range in price from $5 to $45 depending on the level and format (digital or physical). Typically, a purchase is necessary every 3-4 months, depending on each student's speed of progress or the pace of each class. You should expect to spend an average of $100 to $150 per year on these materials. For a more detailed description of Simply Music Student Home Materials please visit their website at the following link https://simplymusic.com/students or you can view the Student Brochure PDF here.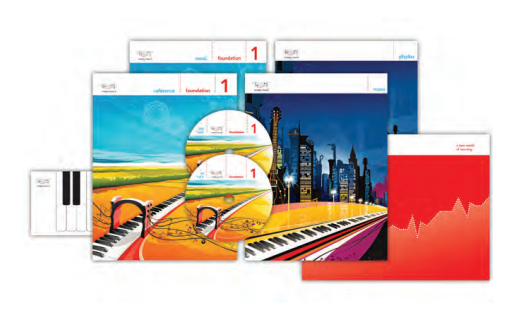 ---
Books and Sheet Music
Occasionally, books or sheet music will be suggested that are not included in the Simply Music curriculum. I always discuss in person what exact materials to purchase, then provide a direct purchase link via email. The reason for this is related to licensing and copyright. On very rare occasions, I may have items available for purchase directly from me, but this will always be an exception.
---
Referral Bonus
Word of mouth absolutely the best way to advertise for most any business. The results my students achieve are the very best evidence that I am doing something right. Every year, I must budget for advertising and marketing. But I would much rather receive new students via your recommendation. Here's how it works:
If you refer someone directly to me, both you and the new student will reap the benefit! Your referral will receive an exclusive 25% discount on their first month of lessons. Once the new student completes 3 months of lessons with me, I will also split one month of their regular monthly tuition with you.
For example, let's say you refer your friend to me in January. Your friend signs up for lessons (normally $150/month). They will only pay $112.50 thanks to your referral! Then, in April, you will receive a $75 credit on your account as a "referral bonus."
To receive their discount, new students must mention YOUR NAME as a referral when they enroll. Credits cannot be applied retroactively.