Prerequisites
Download Zoom Desktop Client or Mobile App at http://zoom.us
---
Step by Step Instruction
EITHER

: Click on the Zoom link you have been provided in an email message.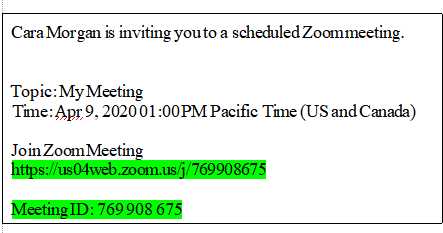 OR

: Go to https://otago.zoom.us/ join and manually enter the Meeting ID that you have been provided with in the appropriate field and click 'Join' (the Meeting ID will be a 9 or 10 digit number)
---
Optimizing Audio in Zoom
* Click on the up arrow next to the "Mute" button in the lower-left corner of the screen.
* Click on "Audio Settings." You can test your speaker and/or microphone here.
* Below Microphone, unclick "Automatically adjust volume"
* Click on "Advanced" button (lower right corner).
* Check "Show in-meeting option to 'Enable Original Sound' from microphone."
* Disable "Suppress Persistent Background Noise."
* Disable "Suppress Intermittent Background Noise."
* Set "Echo cancellation" to Auto.
If the internet drops out or we start having sound problems, I will immediately call you on the phone and we can continue the lesson that way.